BALL VALVES
October 28, 2018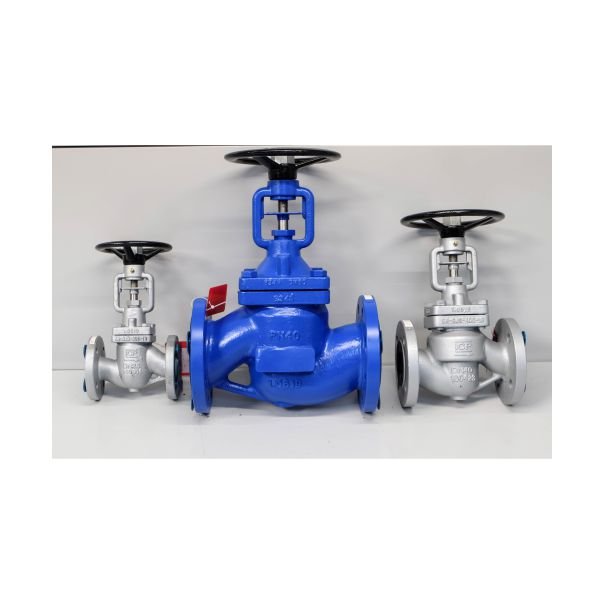 GLOBE VALVES
October 29, 2018
BUTTERFLY VALVES
Butterfly Valves Ideal for precision throttling and on-off applications, especially in lighter-weight piping systems, the Flowserve family of butterfly valves is often specified for its versatility. Outstanding throttling accuracy for process control is achieved through low-friction, erosion-resistant sealing surfaces with very low operating torques. A broad range of applications can be met via metal- and soft-seated designs as well as lined versions for corrosive and hygienic applications.
Application

Throttling

Features / Benefit
Single & Double Eccentric Design
Full Lug & Semi Lug Type Design
Top Mounting Pad as per ISO 5211
Unique Stem retention design to provide
blow out proof stem & easy assembly &
disassembly of valves
Heavy Duty square grooved seat design with
molded O ring seals to act as a flange gasket
Self-energizing seating design
Through flow disc design for large size Butterfly Valves
Different Lining and Metallurgy to suit a wide variety
of applications including seawater & water
desalination plants
Ansi Class / Rating
PN 10, PN 16, PN 20
Design Standard
AWWA C 504, API 609 CAT A
Testing Standard
API 598
Size
50 mm to 1800 mm
Materials
Body : Cast Iron, WCB, CF8, CF8M, Hast Alloy,
Super Duplex, Alloy 20, LCB, etc
Disc: Ductile Iron, WCB, CF8, CF8M, Hast Alloy,
Super Duplex, Alloy 20, LCB, etc
Seals: EPDM, Nitrile, Viton, Metal Seated etc
Ends
Wafer End
Operation
Mannual, Pneumatic, Electric
Butterfly Valves :
A Butterfly Valves is from a family of valves called quarter-turn valves. In operation, the Valve is fully open or closed when the disc is rotated a quarter turn. The "butterfly" is a metal disc mounted on a rod.
When the Butterfly valve is closed, the disc is turned so that it completely blocks off the passageway. When the valve is fully open, the disc is rotated a quarter turn so that it allows an almost unrestricted passage of the fluid. The valve may also be opened incrementally to throttle flow .
Manufacturer of
Butterfly Valve
Actuator Butterfly Valve
Wafer Butterfly Valve
 Pneumatic Butterfly Valve
Cast Iron Butterfly Valve
Butterfly valves are commonly employed in various industrial applications. They are operated by a rotating disc, which is positioned perpendicular to the flow. When the valve is opened, fluid flows smoothly through the passageway. This design allows for precise control and efficient regulation of fluid flow, making them widely used in numerous industries, such as oil and gas, water treatment, and chemical processing.  Butterfly valves control fluid flow using rotating discs, unlike ball valves.