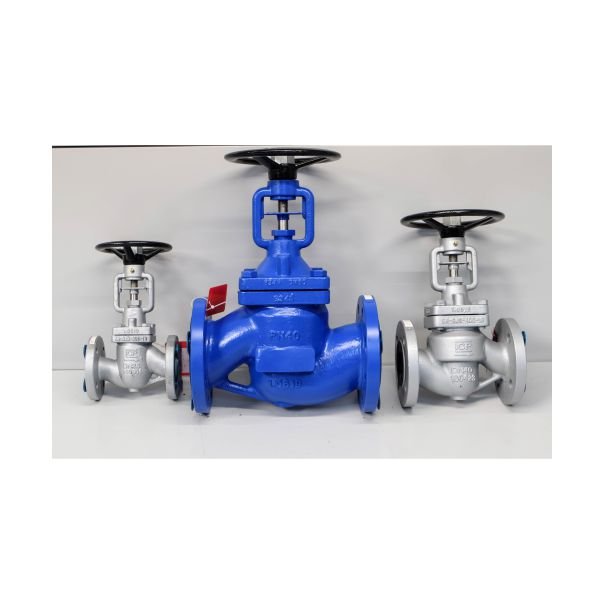 GLOBE VALVES
October 29, 2018
FORGED STEEL VALVES
October 29, 2018
GATE VALVES
We are the eminent Gate Valves manufacturers in India producing various types of gate valves and related accessories on demand. Our gate valves are offered in different technical specifications like size, strength, dimensions etc. we also give custom solutions based on clients' requirements. Our gate valves are well tested on different quality parameters for error free and flaw less production.
We utilize finest raw materials and tools for world class gate valves production. With years of experience and skills, we have gained expertise in the field. Being reputed gate valves manufacturers in India, our products are exported worldwide. Besides this our gate valves are the result of perfect engineering and material handling capabilities.
Our specialties
1) Robust construction and sturdy design
2) Excellent performance and better service life
3) Optimum mechanical strength and durable
4) Précised delivery and reliable
Application
Isolation

Features / Benefit

OS & Y Constructione
Flexible Wedge Design (Choice of Solid or
Split Wedge Available)
Full Port DesignRenewable Seat Rings & Seal Welded
Burnish Finish Stem for Low Operating Torque
Pressure Seal Welded Bonnet on request
for High Pressure
Ansi Class / Rating
150#, 300#, 600#

Design Standard

API 600

Testing Standard

API 598,

Size

15 mm to 600 mm

Materials
Body : WCB, CF8, CF8M, Hast Alloy,
Super Duplex, Alloy 20 , LCB etc
Trim : 13 % Cr, Stellite etc
Ends
Flanged End, Butt Weld End
Operation
Manual, Pneumatic, Electric
A Gate Valves is generally used to completely shut off fluid flow or, in the fully open position, provide full flow in a pipeline. Thus it is used either in the fully closed or fully open positions. A (gate – valve) consists of a valve body, seat and disc, a spindle, gland, and a wheel for operating the valve.
Gate valves are used in many industrial applications including the oil and gas industry, pharmaceuticals, manufacturing, automotive, and marine. Non-rising stem (gate-valves) are very popular on ships, in underground applications, or where vertical space is limited because they don't take up extra space.
Gate valves, pivotal components in fluid control systems, seamlessly regulate flow. Inherently robust, these valves employ a perpendicular gate to modulate passage. Evidently, their design guarantees minimal pressure loss. Furthermore, they ensure an unobstructed flow path when fully open, yielding optimal efficiency. Conversely, upon closure, the gate forms a reliable seal, curtailing leakage. Notably, this fundamental on/off functionality serves diverse applications. In industries spanning oil, water, gas, and beyond, gate valves assert dominance. To summarize, these valves, with their sturdy construction and exceptional control, stand as indispensable conduits of fluid power.