WELDING STATIONS & ACCESSORIES
October 27, 2018
BUTTERFLY VALVES
October 29, 2018
BALL VALVES
Long life and safe operation in tough services, from cryogens to highly corrosive fluids – these are the hallmarks of our comprehensive and respected ball valve portfolio. Maximum safety and environmental protection are the driving factors in every design, achieved through corrosion-resistant materials, fire-safe testing, blowout-proof stems and tight shut-off features. Global customers can fulfill requirements from dozens of configurations built to a full range of international design and performance standards.
Application
Isolation
Features / Benefit
Full Bore, Regular Bore
Blow Out Proof Stem
Low TorqueFloating Ball
Fire Safe Test Requirement as per API 607 & API 6FA
Ansi Class / Rating
150#, 300#, 600#
Design Standard
BS EN ISO 17292 , API 6D
Testing Standard
API 598,
Size
15 mm to 600 mm
Materials
Body : A105, WCB, CF8, CF8M, Hast Alloy,
Super Duplex, Alloy 20 , LCB etc
Seat : PTFE , reinforced PTFE, Nylon, etc
Ends
Flanged End, Butt Weld End
Operation
Mannual, Pneumatic, Electric
Ball valves are widely used in various industries due to their versatility and reliability. They are operated by a quarter-turn motion , which allows for precise control of fluid flow. Additionally, they are known for their tight sealing when closed, making them ideal for applications where leakage must be minimized. Overall, ball valves are appreciated for their efficient and dependable performance across a range of applications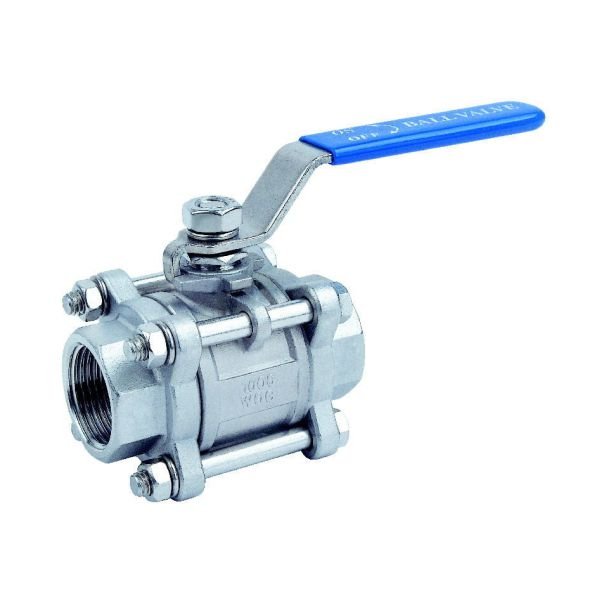 Ball valve are shut-off valves and must as such always be in a completely opened or closed position.