STICK WELDING & ACCESSORIES
October 27, 2018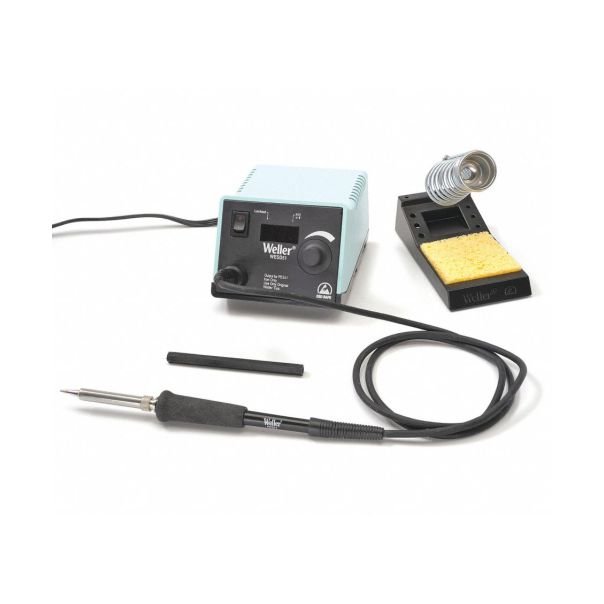 SOLDERING TOOLS & EQUIPMENT
October 27, 2018
THERMOPLASTIC WELDING
Used specifically to weld plastic items, including polypropylene, PVC, and ABS, the thermoplastic welding process is quite similar to metal welding, only using using thermoplastic materials, pressure, and the tools that have been specifically designed to for use on these materials. Choose from a large selection of thermo welding tools, such as welders, welding kits, and plastic welding rods in a wide range of materials, reflectors, reducers, rod welding tips and more. When it comes to thermoplastic bonding, you can rely on us to have the tools and materials that you need to create strong, long-lasting bonds.
THERMOPLASTIC WELDING MACHINES
THERMOPLASTIC WELDING RODS
THERMOPLASTIC WELDING
---
Welcome to our THERMO PLASTIC WELDING product page, where we introduce you to the world of versatile and reliable THERMOPLASTIC WELDING solutions. Whether you're a professional welder, an engineer, or a DIY enthusiast, our comprehensive range of thermoplastic welding equipment and accessories is designed to meet your diverse needs.
What is THERMOPLASTIC WELDING
THERMOPLASTIC WELDING is a specialized process that joins two pieces of thermoplastic material together using heat. Unlike thermosetting plastics, which are set irreversibly during the initial curing process, thermoplastics can be melted and solidified multiple times without degradation. This characteristic makes them ideal for welding applications.
                                   
Key Advantages of THERMOPLASTIC WELDING
Strong and Durable Joints: THERMO PLASTIC WELDING creates robust, long-lasting connections that are resistant to various environmental factors, including moisture, chemicals, and UV radiation.
Versatility: THERMOPLASTIC WELDING is applicable across a wide range of industries, including automotive, construction, plumbing, and more.
Cost-Efficiency: By allowing for repairs and modifications, THERMO PLASTIC WELDING can extend the lifespan of products and reduce the need for replacements.
Environmentally Friendly: Thermo plastic materials are recyclable, contributing to sustainability efforts.
Our Range of THERMOPLASTIC WELDING Solutions
Welding Machines: We offer a variety of THERMO PLASTIC WELDING machines, including butt welding machines, hot air welders, extrusion welders, and more. These machines are designed for precision, reliability, and ease of use.
Welding Rods and Filaments: Choose from our selection of welding rods and filaments made from high-quality thermo plastic materials. These consumables ensure the integrity of your welds.
Accessories and Safety Gear: Safety is a top priority. We provide a range of safety gear and accessories, including welding masks, gloves, and ventilation systems, to protect you during the welding process.
Training and Support: Our commitment to customer success goes beyond just selling products. We offer training and technical support to help you master the art of thermoplastic welding.
Applications of THERMOPLASTIC WELDING
THERMO PLASTIC WELDING  finds applications in various industries, including:
Plumbing: Joining pipes and fittings for water and gas distribution systems.
Automotive: Repairing plastic components, such as bumpers and interior trim.
Construction: Seamlessly connecting roofing materials, geomembranes, and waterproofing systems.
Packaging: Customizing packaging solutions for products.
Aerospace: Assembling lightweight components.
Marine: Repairing and fabricating boat parts.
Medical: Manufacturing medical devices and equipment.