PIPE STANDS & ROLLERS
September 26, 2018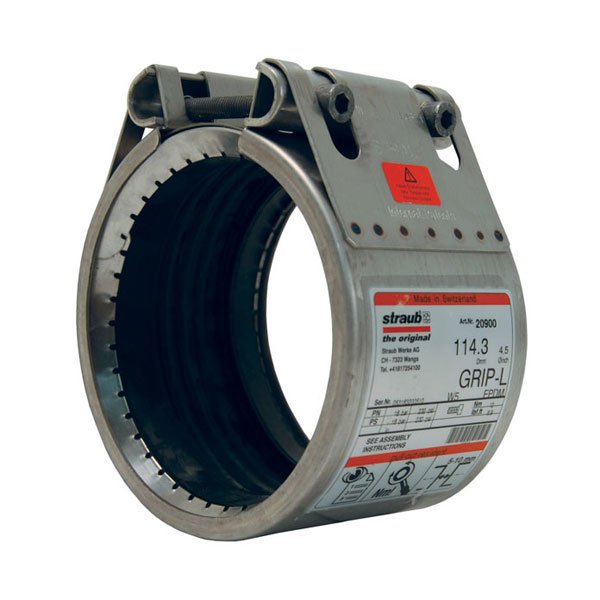 PIPE REPAIR CLAMPS
September 26, 2018
PIPE REPAIR KITS
Repairs leak in 30 minutes Applicable to pipes up to 18″ (457 mm) diameter Applicable on any metal or non-metal pipes Repairs T-joint, elbow joint, valve thread, valve body Withstand pressure up to 400 psi (28 kg/cm2) Withstand temperature up to 200 °C (392 °F) Safe for drinking water and resistant to most chemicals Reinforce and strengthen pipe after repair Permanent repair and extend service life of pipes.
APPLICABLE MATERIAL:
Steel Copper Aluminium Galvanized steel PVC CPVC
Stainless steel Polyethylene Polypropylene Cast-iron Concrete FRP/GRE
CHEMICAL RESISTANCE:
Oil Water (drinking water, wastewater, steam) Solvents (acetone, toluene, MEK, ethyl alcohol) Mild acids (hydrochloric acid, sulfuric acid) and alkalis Chemical (ethylene glycol, xylenes, ammonia) Hydrocarbons Bases Slurries Fuels (petroleum, diesels, gasoline) Gases (LNG, LPG) Organic salts.
WORKING TIME (FIBERGLASS TAPE):
1 minute at 30 °C (86 °F)
CURING TIME:
30 minutes at 30 °C (86 °F)
Heat may be applied to decrease curing time
Unopened foil pouch may be immerse in cold water prior to repair to add working and curing time.
APPLICATION:
Pipe repairs
offline repairs
sealing joints
hazardous material spill control
reinforce thinning walls
Abrasion protection
Structural reinforcement
Repairs in hard to reach areas
Underwater repairs
APPLICATION:
Continuous – From -29 °C (-20 °F) up to 200 °C (392 °F)
Intermittent – From 200 °C (392 °F) up to 320 °C (570 °F)
OPERATING PRESSURE:
Recommended for pressure up to 400 psi (28 kg/cm2)
(Results vary depending on pipe size, type of pipe, hole size, pipe content and method of application)
APPLICABLE INDUSTRIES:
Building & amp; Facilities
Electronics
Industrial Processing
Irrigation
Oil & amp; Gas
Chemical
Manufacturing Plants
Marine
Military
Offshore
Food Processing
Petrochemical
Pharmaceutical
Power Generation
Pulp & Paper
Wastewater
Water Distribution